Atlantium filtration
The VALENNTA company the cooperation in the field of UF offers you filtering (ultraviolet) together with Atlantium Technologies Ltd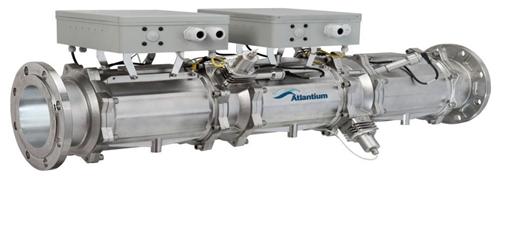 Disinfecting of water with unprecedented efficiency and reliability
Atlantium Technologies Ltd provides safe and steady solutions of water purification. Taking ultraviolet rays as a basis, the technological solution of Atiantium effectively uses advanced technologies and the principles of the fiber-optical and hydraulic principles changes a method of distribution of UF-radiation.

ƒ the High-quality quartz camera is surrounded with an air stopper
ƒ Catches UF-radiation and reflects it back in water
ƒ longer way of a beam, so is more than opportunities of the inactivation falling on each photon
ƒ Attacks microorganisms from all directions
ƒ Uniform dose
Thanks to a unique design, the ultraviolet lamp is placed out of water, sending an ultraviolet ray to a water flow in such a way that it reaches 100% of all microbes which are in water. The Atiantium technology is so effective that can be used instead of systems of chlorination and even pasteurizers of water. It can be also used in combination with these traditional methods. Atiantiumo performs disinfection of water, more harmless to environment, which is at the same time more effective, more reliable and is more economic, than ever earlier.
The company delivers a line of the equipment Atlantium Technologies Ltd on the market. for disinfecting of water, with a productivity from 25 to 500 cubic m/hour.
All equipment delivered to Russia passed test at Institute of medicine of work and test laboratory "Rostest" and has all necessary certificates and the conclusions:
The certificate of conformity GOST-R on series model
The sanitary and epidemiologic conclusion on series model
The certificate of conformity GOST-R on series R model
The sanitary and epidemiologic conclusion on RZ series model
It is the minimum information. Further if there are questions, we will be able to contact.